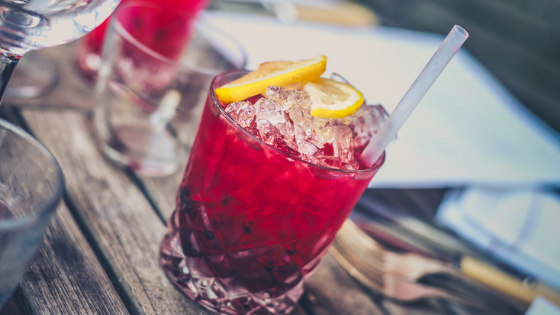 As sunny springtime days have begun to shine upon our Dallas, TX apartments, we've started to see bright colors and vibrant hues appear all over town. In honor of all things fresh and fun, we've found a few spring cocktails that'll make you smile!
Also dubbed "The Drunk Cucumber," this fresh take on a traditional classic is a great way to embrace a slightly sweeter side of a gin drink.
Trade in your Southern sweet tea for some green tea on ice. By muddling some mint, arugula, lime juice and sugar into the bottom of a tall glass before the ice goes in, your green tea will be primed to turn into a lovely springtime mojito. Just add white rum, and you've got a drink you can sip on all afternoon long.
Another lively take on an old-school adult beverage, this recipe is best when spring's seasonal fruits are ripe. The fresh-squeezed blood orange and lime juices give a proper nod to warmer weather, while agave nectar steps in to add the final bit of necessary sweetness.
There's a famous event that takes place every spring. It's characterized by the horses that run the track, the women who wear floppy hats and fascinators and, of course, the bourbon that's brought the state of Kentucky its own kind of fame. It only takes a few ingredients to transition an empty glass into a springtime cocktail sensation.
Since strawberries make their grand appearance when Mother Nature puts her winter coat away, it only makes sense to feature a drink that's designed to highlight these delightful berries. The key ingredient here (besides the obvious) is rose water. This little elixir has the power to stand up to the floral notes that are naturally present in gin, making it the perfect pairing for a farewell-to-cold-weather infusion.
Whether you're sipping on a springtime cocktail in our sunny business center or you've decided to head out and enjoy one of the bars within walking distance of our Mockingbird Flats community, you're sure to enjoy everything this area has to offer. Stop by our Dallas apartments and see for yourself!