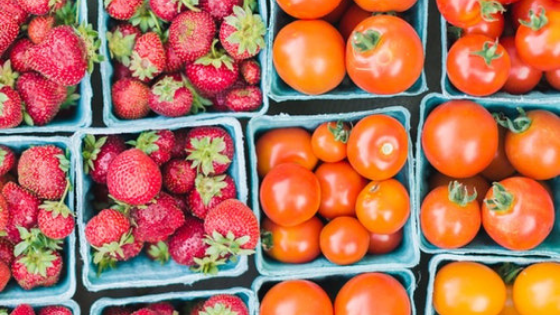 Now that summer's almost here, we're seeing a lot of interesting fruits and vegetables come into our Dallas, TX apartment community. With so much fresh produce flooding through the front doors, we thought this would be a great time to share some recipes that make the most of spring and summer's in-season fruits and veggies.
This traditional German dish made its way across the pond and became a staple picnicking dish of Southerners generations ago. While the creamy recipes are delicious in their own right, this recipe stands up to Texas heat, ensuring you can take it to barbecues or get-togethers at your favorite park.
No matter what kind of meal you're making, be sure to leave room for dessert! Apricots are in season right now, and a fresh apricot crisp topped with a little vanilla ice cream will give you a bowl full of happiness you'll treasure during each bite.
Corn on the cob is a quintessential summer food that brings most of us back to our childhoods. If you're craving the succulent bites that each kernel can deliver when it's cooked correctly, try this recipe. The slow cooker does most of the work, and in three or four hours, you're ready to enjoy a perfect side dish.
Let the protein lead the way in this dish, and the fruit will happily follow suit. This entree comes complete with summer's favorite juicy berry and is accompanied by just enough cumin and cayenne to send the flavors to a completely different place you're probably not expecting. Serve it with a side of rice or quinoa for a full meal that's sure to please everyone in your family.
Think zucchini only belongs in breads and side dishes? Think again! A little bit of flour and evaporated milk easily turn this vegetable into an on-the-go breakfast food you can grab as you're heading out the door.
Are you searching for a Dallas apartment that affords you gourmet kitchen amenities and tons of other reasons to get excited about coming home? Mockingbird Flats is the solution. Take a virtual tour by checking out our online gallery!