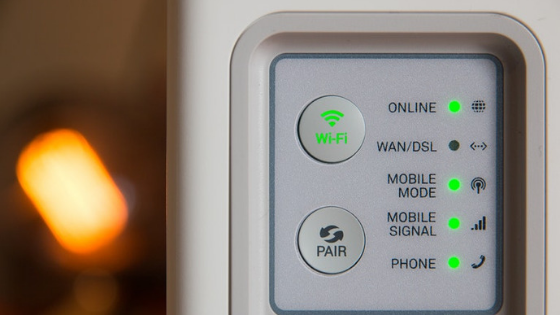 Wi-Fi technology keeps improving, but there are still times when residents can't get a good signal throughout their Dallas apartments. Certain appliances can interfere with a Wi-Fi signal, or the router's location can prevent a signal from extending throughout the entire apartment. If Wi-Fi is essential for your life and you want to ensure that you have the best coverage at all times, here are a few tips to help you out.
Reposition the Router
A router may not be the best addition to someone's apartment decor, due to the blinking lights, wires and cables. Many times, residents try to hide their router away in a cabinet or behind some other objects, so it won't interfere with the apartment's decor. Unfortunately, this can be bad for the Wi-Fi signal. If the router is too close to your kitchen, a microwave can interfere with the signal as well. For the best signal, the router should be as centrally located in the apartment as possible, and preferably high up (not on the floor).
Use Both Router Channels
Most routers will have a 2G channel and a 5G channel for Wi-Fi (Note: This is just a channel for your Wi-Fi, not the 5G internet that's on the news every day). If you have every computer, laptop and smartphone in your apartment on one channel, it can slow down your Wi-Fi signal. Try to split the devices up evenly by connecting some to the 2G channel and others to the 5G channel.
Extend the Range
You can purchase a Wi-Fi range extender for as little as $20 online. This device plugs into any wall socket, and it easily connects to your existing Wi-Fi signal to extend it. For a more high-tech solution, Google, Linksys, NETGEAR and other companies sell mesh router systems that can run as high as $400. These systems position several routers throughout the apartment for total, uninterrupted signal coverage.
These are some of the top solutions that residents are using for better Wi-Fi coverage in their apartments in Dallas. If you have friends shopping for a new apartment this summer, don't forget to have them call the leasing office at 866-926-3837 to schedule a showing!