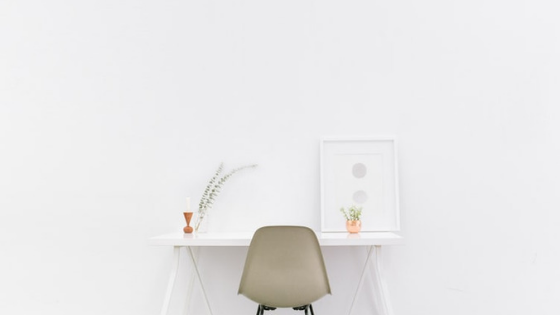 When you choose a new apartment, there are probably a lot of different things you'll be looking for. Space and privacy are important, of course, but you'll also want to look for a place that really lets you feel like yourself. If you don't feel at home in an apartment, it's not really the place for you. You might be just starting out or looking to downsize, but either way, an apartment can give you what you need to live minimally and feel comfortable. Here are some of the most important things to consider when you choose minimalist living in your apartment.
Smaller Spaces Are Perfect for Minimalist Living
With so many great apartments in Dallas, you can definitely find one that suits your location and lifestyle. Then, you can put your minimalist interests and goals to the test. Here are five great ways you can live minimally, no matter the size of your apartment.
1. When you move in, only bring what you need and value with you.
2. If you buy something, get rid of at least one thing you already have.
3. Recognize that you don't have to decorate every wall space or flat surface.
4. Have only the furniture you'll actually use on a regular basis.
5. Pare down your wardrobe to just the clothing you like and wear.
If you follow these five tips, you'll be well on your way to living minimally in your new space. It's a great way to enjoy the openness of any apartment and feel more at home there.
Minimalism Can Help You Have More Experiences
One of the big benefits of living minimally in your apartment is all the money you'll save. When you don't have a lot of extras and you only keep the things you need and enjoy, you'll have money for experiences you can appreciate. That way you'll get to do more things, and you'll also have a wonderful place to come home to that you can feel good about. It's a balance between what you have and the things you do, and minimalist living in your new place makes that balance easier.
Ready for a new apartment? We can help you find the floor plan you're looking for today.