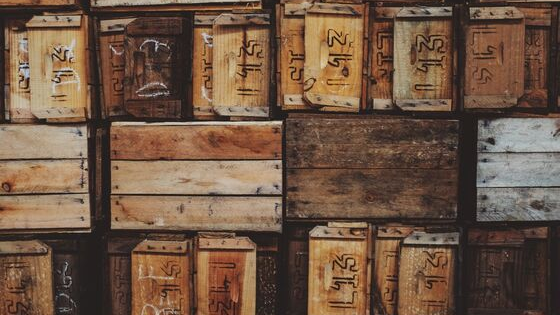 Old wooden crates are not only an inexpensive way to add a charming, rustic touch to a room, but they are also surprisingly useful. Check out these five ways that you can use wooden crates around your home:
File Storage
Do you need a place to store your important papers? A wooden crate may be just what you need. Many crates are the perfect size to hold hanging files. You can leave the crate rustic looking, or if you'd prefer a pop of color, you could always paint or stain your crate.
Rolling Crate Storage
By simply screwing on four caster wheels to the bottom of a wooden crate, you can create a storage piece that you can easily move from one location to another.
Crate Shelves
For this shelving unit, you will need two crates, four one-inch wood screws and a drill. Start by stacking the crates one on top of the other. Next, you will need to drill a pilot hole into the front and back corner of each side of the crates. Finally, use wood screws to attach the two crates to one another. If you want a taller unit, you can always add another crate.
Dog Food Stand
If you have a crate with a lid on it, you can create a nifty elevated dog food stand that can also be used to store your pup's food. Just use a circular saw to cut a hole in the top of the crate that will fit a metal dog bowl.
Elevated Nightstand or Storage
Attach hairpin legs to the bottom of a wooden crate to create an elevated storage unit or nightstand. You can either have the opening of the box face out to the front to create a display-style nightstand. Or you can have the opening face-up, so you can store items in the crate.
Are you tired of your current living quarters and in search of a fresh new place to call home and decorate? Then, please come check out our apartments in Dallas, TX. We are ideally located close to the Southern Methodist University campus and downtown Dallas. And our community offers a 24-hour fitness center, a bike storage room, and a dog park.