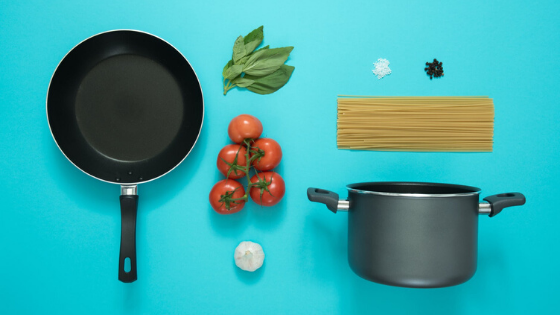 If you're like many people who have just started their adventure with apartment life, you're currently making do with castoffs from your parents' home and odds and ends you've picked up on an as-needed basis. You may also be going without certain essential kitchen items because you're not sure how to properly stock a kitchen. Although it takes time to fine-tune things to meet your individual needs, you can't go wrong with stocking the following five items.
Casserole Dish
Few things are as easy to make — or as comforting — as a hot casserole fresh from the oven. Casseroles are also ideal for busy people who don't have much time after work or school to spend in the kitchen on meal preparation tasks. If you prepare a casserole on a Sunday afternoon, you've got a nice Sunday dinner and microwavable leftovers for several days.
Standalone Timer
Most ranges come with a built-in timer, but this poses a problem if you're cooking more than one item. Having a standalone timer helps prevent food from getting burned.
Quality Colander
A top-quality colander lasts for a long time and makes kitchen tasks such as draining pasta and washing salad greens a breeze. Colanders can also pull double duty as fruit bowls if they are attractive enough, so go for one made of gleaming metal rather than its plastic counterpart.
Good Glassware
A set of good glassware dresses up even the most casual meal. It's not necessary to go all-out and furnish an entire cupboard with glasses for every occasion, but a few quality water tumblers, juice glasses, and all-purpose glasses will definitely come in handy in any household.
Set of Nonstick Cooking Utensils
It's also a good idea to invest in a good set of nonstick cooking utensils. Their inexpensive counterparts may seem like a good deal when you first purchase them, but they generally don't last very long, and you'll spend a lot of time scrubbing them to get food residue off.
Our Dallas apartment community features gourmet kitchen islands, granite counterparts, and GE appliances. Please don't hesitate to reach out to us at your earliest convenience for more information on getting the most from life in Dallas.