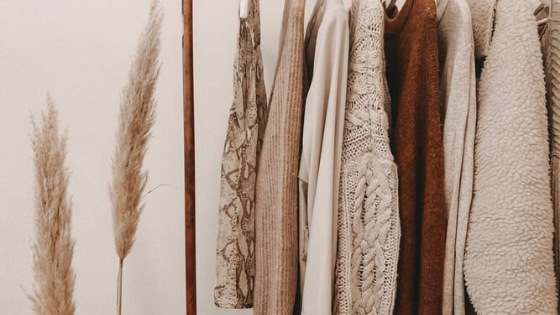 Walk-in closets provide valuable storage space for many apartment-dwellers — most notably for large and luxuriant collections of clothing and shoes.
But what if you're not a clotheshorse, you travel light, or you just want to make your apartment more functional? Your walk-in closet could fulfill one of several other purposes that make your Dallas apartment feel more like home! Here are five creative uses of your walk-in closet.
1. Reading Nook
Add bookshelves, a comfy chair or beanbag, soft lighting, and a small table for your favorite beverage. Voilà — the perfect oasis to sneak away for some quality time with a good book at the end of the day.
2. Office
If you work from home, you don't have to let your office break up the "homeyness" of your apartment. Add a desk, shelves, an ergonomic office chair, and bright lights to put yourself in the headspace to work. Quitting time? Just close the closet door!
3. Content Studio
If you make music or record a podcast, a walk-in closet can be the ideal recording booth. Hang your microphone and place foam insulation on the walls and doors with non-permanent adhesive to deaden the room. Don't forget to turn off the air conditioner. With the right lighting, you can even turn your closet into a video-creation studio.
4. Meditation Oasis
It's easy to turn a walk-in closet into your meditation room. Add pillows and carpets, soothing artwork or sculptures, and dim lighting. Round it out with a burbling indoor fountain or a Bluetooth speaker to play relaxing music, white noise or guided meditations.
5. Nap Retreat
Sometimes all you need to enjoy the perfect nap is a cozy dark space and a little bit of mood lighting. You can set up your closet with all the plush pillows and fluffy blankets you want! Just throw in some fairy lights to warm up the space and maybe a speaker for some relaxing tunes, and you have the ideal nap hideaway in your closet!
The possibilities are endless! Contact us for more outside-the-box ideas to transform one of our luxury apartments in Dallas, Texas, into the living space perfect for your needs.